Throughout the year, major events come and go – for some, they've been waiting for these moments for as long as they care to remember, and count down the days until its arrival.
We're taking a look at the biggest events around the globe that draw in the crowds, in a variety of disciplines, but with a lot at stake. Are any of these on your bucket list?
Japan – Rugby World Cup 2019
Contested every four years, this is the ninth instalment of the Rugby Union World Cup. This year, it's ground-breaking because it's the first to be held in Asia, and the first time it's being held outside the traditional heartland of Rugby Union.
Up against Italy and South Africa in the bidding to host the World Cup, Japan was announced victorious back in 2009 - so they've had 10 years to prepare their stadiums, and fine tune the details so they can really 'wow' the sporting world. The 12 host cities are now ready for the opening on 20th September, where Tokyo Stadium, Chofu is ready to host the opening ceremony, followed by the host nation's first fixture against Russia.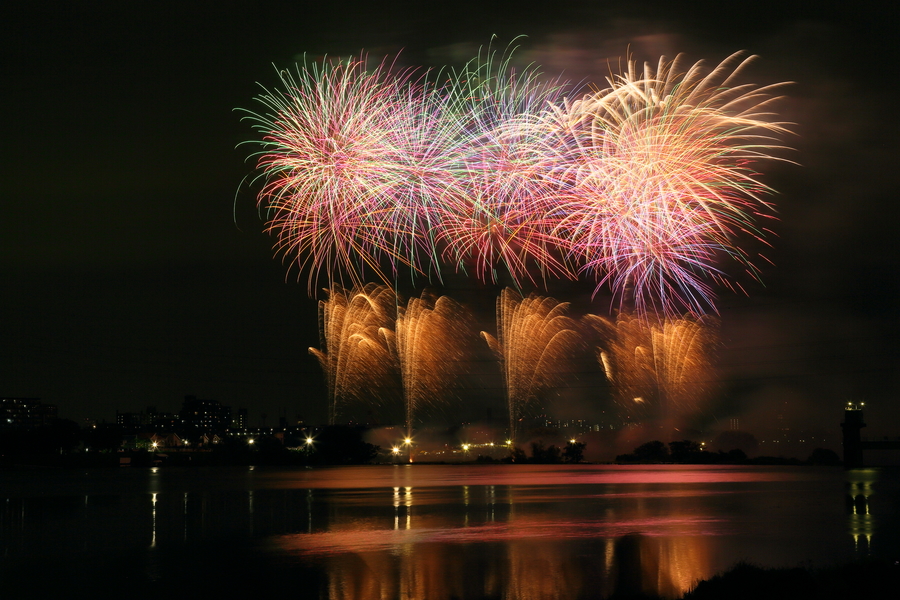 The stadium capacities range from 16,000 in Kamaishi, to a monstrous 72,000 in Yokohama. Sapporo is the northernmost venue, and the only location on the island of Hokkaido – the next closest venue is a daunting 11 hour drive away! We've crunched some numbers to see which teams have to travel the most, and which can spend less time traveling, and more time preparing:
1. Australia – 2253.232km
2. Tonga – 2030.265km
3. France – 1829.668km
4. New Zealand – 1792.734km
5. United States – 1709.26km
6. Fiji – 1570.588km
7. England – 1496.687km
8. Italy – 1372.173km
9. Uruguay – 1289.21km
10. Canada – 1269.889km
11. Samoa – 1205.818km
12. Wales – 1118.951km
13. Georgia – 898.339km
14. Ireland – 873.642km
15. Namibia – 835.205km
16. Scotland – 830.73km
17. Argentina – 820.929km
18. Russia – 767.051km
19. South Africa – 677.868km
20. Japan – 513.117km
Unsurprisingly, Japan have the least number of miles to travel to their four pool games. This means they can concentrate on their matches - and as the host country, they'll want to impress. Rugby Union powerhouses Australia find themselves traveling over 2000km between their venues, although teams in Pool C are probably the hardest done by with travel – sorry England, France, Argentina, United States and Tonga!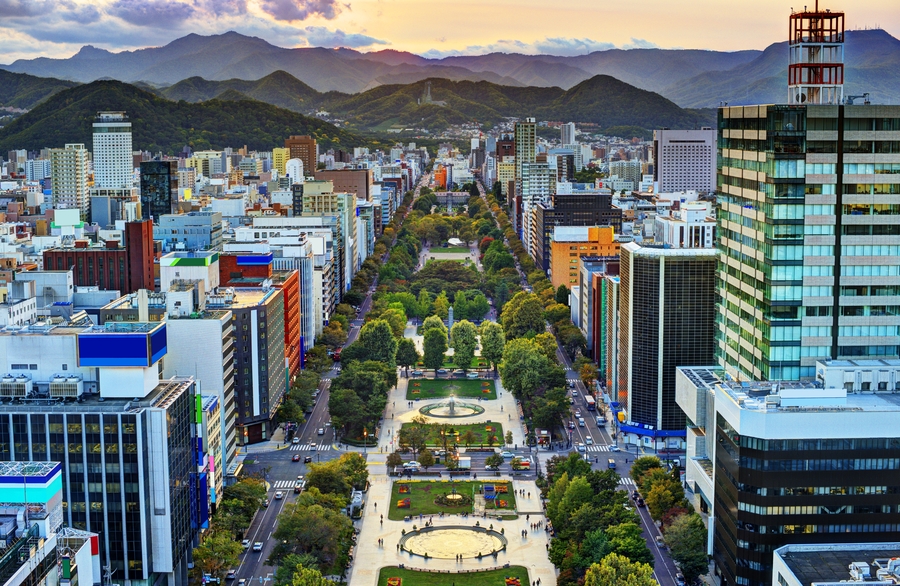 In Japan, Priority Pass are pleased to announce that we have airports serving 10 of the 12 host cities for the 2019 Rugby World Cup. Fly to Fukuoka for games in Oita and Kumamoto, Nagoya for Toyota and Fukuroi, Osaka for Kobe and Higashiosaka, and Tokyo Narita for Tokyo, Yokohama, Chofu and Kumagaya.
In July 2020, the Summer Olympics will begin in Japan with the host city being Tokyo. So, it might be worth you getting acquainted with the city before the torch makes its way back to the Olympic Stadium, ready to mark the opening of the event.
Abu Dhabi – Formula One World Championship 2019
Since 2009, the final race on the Formula One calendar has been the grandeur of the Abu Dhabi Grand Prix. Putting on a spectacular show as you'd imagine they would, world championships are won and lost here, meaning most seasons the crowds gather and sell out every ticket available to watch the event unfold.
Taking place Thursday through Sunday, Abu Dhabi have live entertainment most days (and nights), drawing in some big names, with Travis Scott (Friday) and The Killers (Sunday) already lined up for this season. It's not all about live music though to keep racegoers entertained, there are also many fan parks where you can race against time changing an F1 tyre, compare your reaction time with a driver's or take part in quizzes, computer games and visit one of the many shops which pop-up over the race weekend.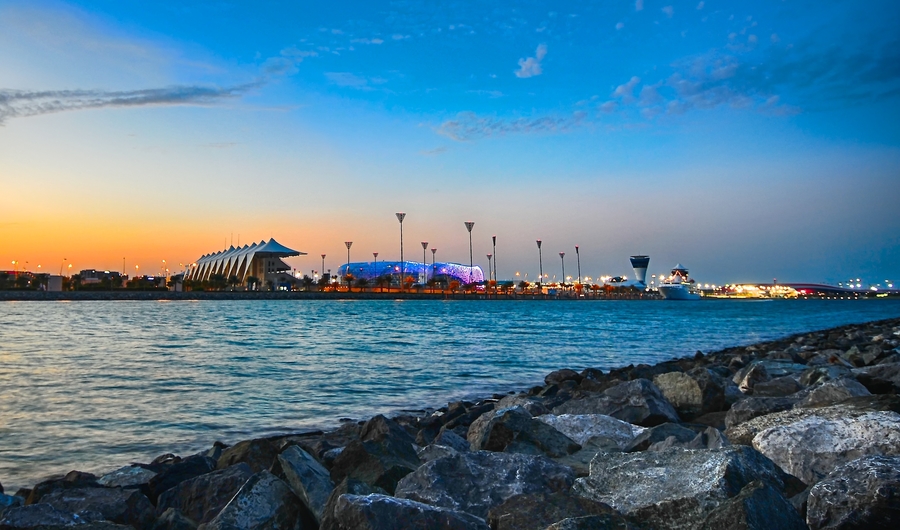 The Abu Dhabi grand prix was the first to have a day-night race. The Yas Marina Circuit where the cars snake around was fitted with floodlights which are left on for the duration of the race, meaning the setting sun won't make a difference to the late start time as it seamlessly transforms from daylight to floodlight without much notice from an on-the-track point of view.
Although the circuit has been largely dominated by Mercedes since it's addition to the race calendar, right next door you're able to visit the Ferrari World Theme Park. Here, you can admire the cars of old, to present day, and also unleash your inner child as you enjoy the rollercoasters they have, including the world's fastest coaster, Formula Rossa.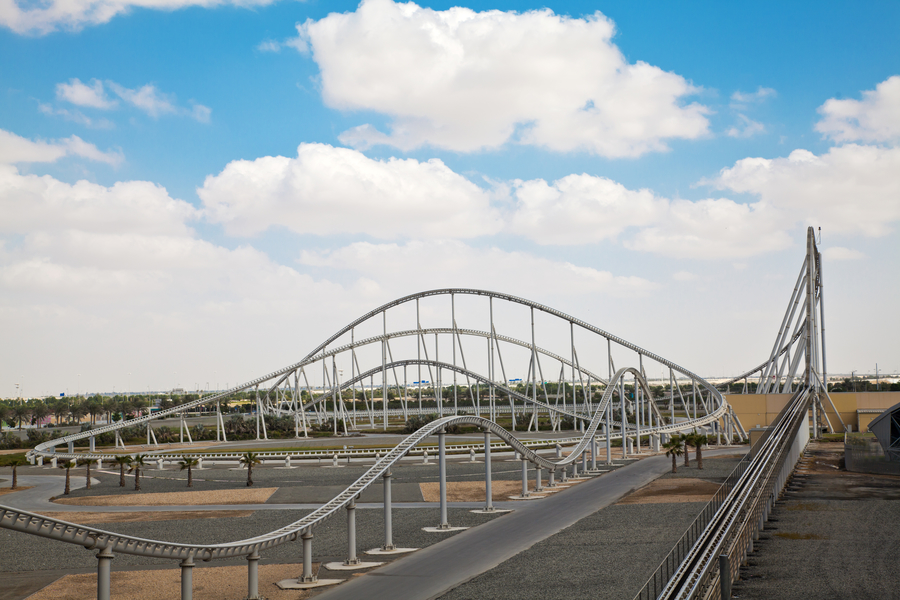 By the way the season has panned out over the first 12 races though, Lewis Hamilton has picked up 8 wins and (at the time of writing pre-Belgian Grand Prix,) leads the championship by 62 points – so the season could well be wrapped up before the finale in Abu Dhabi.
When the weekend has finished, and the embers from the last firework have died down, Abu Dhabi Intl has three Priority Pass Lounges as options for you to enjoy the comfort and space – plus enjoy refreshments and shower facilities before your flight.
American Football Season – Final, Miami 2020
In September, the 32 teams from all around the United States will take to their respective fields with one aim. The American football season lasts all the way through to January, which is when the playoffs will begin to start whittling down to find the elite, with the World Champions being crowned in the big game which takes place in Miami in February.
Before then, each team plays 16 regular season matches, 8 at home and 8 away. If you follow your team home and away, you'll be able to visit some incredible cities such as Chicago, Seattle, Los Angeles and from the 2020 season, Las Vegas.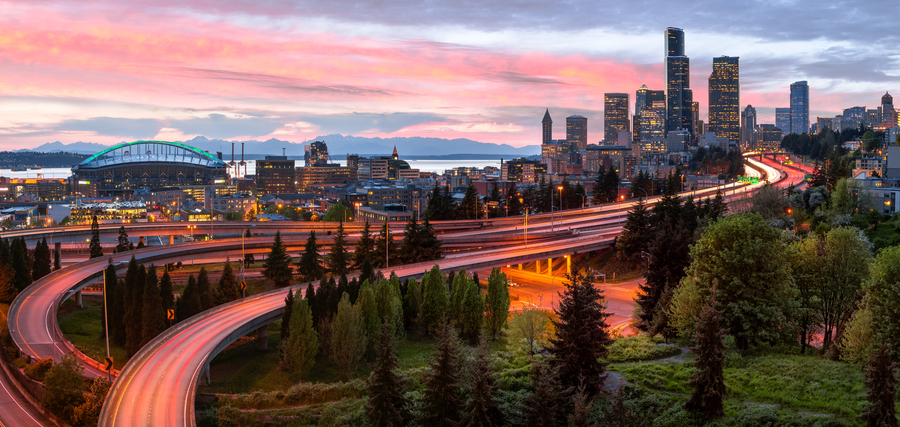 There are some standout stadiums which you should add to your bucket list to visit, whether you're able to watch your team play there or not. The largest stadium in the league can be found in New Jersey, which is host to both New York based teams and holds up to 82,500 people. As you can imagine, when it's full to the rafters it generates quite a noise – it's held events from wrestling to monster trucks, which shows its versatility. If you're visiting, you can enjoy Priority Pass options at both New York JFK Intl, and at New York Newark Intl.
Other notable stadiums include Atlanta, which opened in 2017 and is one of five stadiums in the league with a retractable roof. The largest LED single display board was created, and is around three times bigger than the previous largest screen (in Jacksonville).
A final shout goes to the chosen stadium for the big game in 2020, Miami. This stadium holds 64,767 people, which is the 6th lowest in the whole league, but it doesn't make the stadium any less impressive. It's wider than a purpose-built American football stadium, this is so it can easily be converted to fit a wider soccer field, and also hosted the 2019 Miami Open Tennis Tournament.
Euro 2020 – London Final
In a different format to what we're used to, the 2020 European Championships will be hosted in various cities across Europe, this is to celebrate the 60th birthday of the competition. All 55 UEFA national teams are now competing for 24 places at the final tournament – and no team automatically qualifies through host status, like the usual format when the competition is held in one country.
The city with the successful bid to host the final was London, it was also given group stage games, plus a round of 16 game and the semi-finals. It's no surprise that London won the bid to host the final. Out of all the 12 host cities, Wembley Stadium has the largest capacity (90,000) which beats Munich's Allianz Arena by 15,000.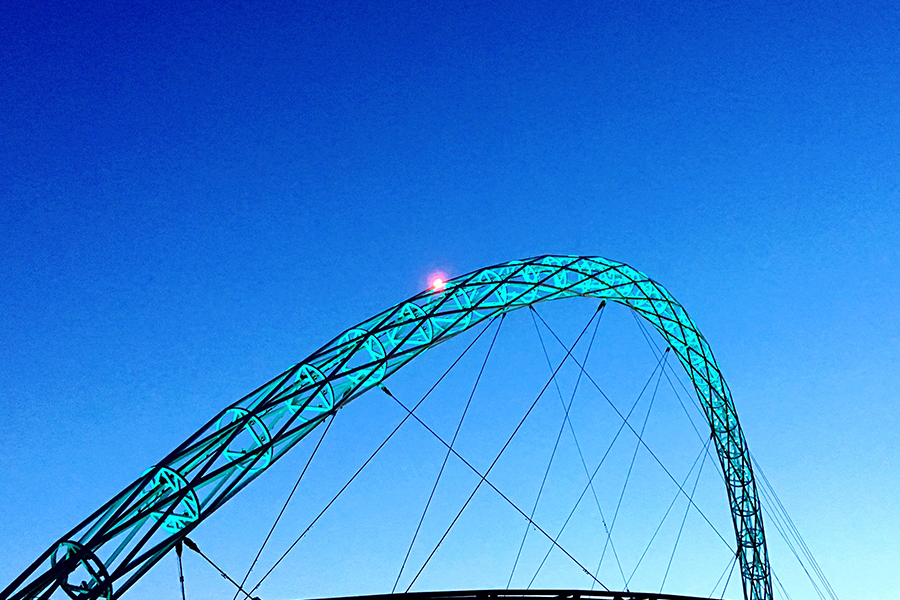 With the first of the two semi-finals being held on 7th July, the second on 8th July and the final on 12th, that week in London will be buzzing with excitement (especially if England make it that far in the tournament). The Euro 2020 buzz will be rife, and expect to see events taking place near Wembley Stadium, and in Central London to help hype up the tournament.
Other local attractions that you shouldn't miss while you're in the city (ignoring the obvious) would be to go and see the local markets. Borough Market is one of the largest and oldest in London, with speciality foods and beverages available from the large number of stalls. The market is open Monday – Thursday 10am until 5pm, Friday's 10am until 6pm and Saturday's 8am until 5pm.
Southbank Centre is the UK's biggest arts centre and consists of five different venues:
- Royal Festival Hall
- Hayward Gallery
- Queen Elizabeth Hall
- Purcell Rooms
- Poetry Library
There are ample bars and restaurants around the area where you can sit back and soak up the atmosphere, and with the centre being right on the bank of the River Thames, you can be sure that a good view will be served up as well. Hint – Queen Elizabeth Hall Roof Garden.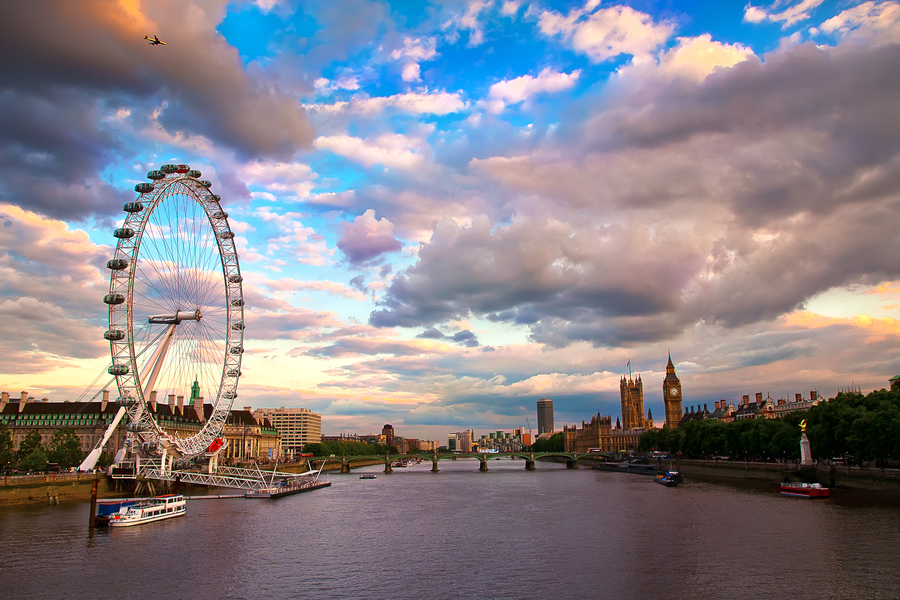 London is served by excellent transport links, with regular trains, busses and taxi services from the six airports which serve the capital. Depending on where you're flying from, and on which airline will determine which airport you'll be arriving at. The airports which are furthest away are London Southend (SEN) and London Gatwick (LGW). There are five trains an hour from London Southend to Central London, taking you to Liverpool Street Station in 52 minutes. Trains from London Gatwick into London Victoria station in 30 minutes, and trains run every 15 minutes.
Other closer airports include London Luton (LTN), London Stansted (STN), London City and London Heathrow (LHR). Priority Pass has options at five of the six airports in London, so having your membership will be worthwhile. If you're yet to purchase a membership, you're missing out on entry to over 1200 airport experiences, in over 500 cities and 143 countries. See more of what's on offer, here.